About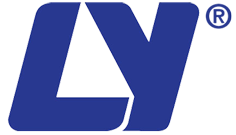 Louis Yen Singapore
We are one of the leading semiconductor distributors, VAR and catalogue reseller. Founded in 1996, we offer total solutions to our value customers such as VMI, stock buffering, and technical support and services
Our Vision
To be a major electronics components and semiconductors supplier whom reach out to customer globally using our innovative technologies.
Our Mission
We strive to be one of the best distributor in electronic components via our fully computerize ERP system, excellent warehousing, prompt delivery and wide variety of products at very competitive price.
---
Electronic Design and Kitting Services
Based in Taiwan, LY R&D Team comprises of 6 engineers, each with over 10-20 years of design experience.
With our expertise and dedication, LY is able to provide total solutions to our customers.
LY is also in partnership with various ODMs in ASEAN and Taiwan to strengthen our design service.
With our strong global sourcing networks, inventory support (worth US$8 million) and customized Vendor-Managed Inventory (VMI) program, we provide a stable and long-term kitting support to our team and partners. In addition, we can review your Bill of Materials (BOM) for completeness and accuracy of part numbers and availability.
The life span of components is dynamic and can vary dramatically. Leverage our supply chain relationships to gain access to hard-to-find and end of life (EOL) parts, we can research and recommend replacement components or purchasing strategies to extend the life of your product.
Consumer

Lighting solutions
UPS power supply
Battery powered device

Commercial

Emergency lighting
Medical equipment
POS (Point-of-Sales) system

Industrial

Automation system
Precision instrumentation
Closed-loop controlled system
High speed mixed signal generator
High power motor drivers & power converters

Robotics

Machine vision optics
Robotic motion control & motor controller
AGV (automated guided vehicle, mobile robot)

Network & Communication

Broadband equipment
Design with wireless modules, ISM band, GSM/GPS, Bluetooth

MCU and Software

ARM based microprocessor design & software development
Microcontroller design & firmware development (Cortex, Tenx, Tontek, Holtek, Microchip)

Others

Re-design or Re-engineer of obsolete electronic circuit board